With regards to my previous blog on Transgene Biotek, It was discussed that there was lack of clarity on the part of promoter with regards to delisting offer.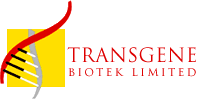 They have now made an offer to delist the company from Indian Stock Exchanges and It wants to be listed on Luxembourg Stock Exchange only.
http://www.bseindia.com/stockinfo/anndet.aspx?newsid=d1aba229-6546-48eb-b531-4edb1e1a3ce2
The Rational for promoter is that there is no appetite for shares which has such Pharma Research as business model and more over It has found an alliance of some FII (Name not disclosed yet) who is ready to fund company for expansion.
The offer price made by promoter as per SEBI guidelines is Rs 25/- against the CMP of Rs 10.77/-.
I will discuss each pros and cons in details,
a) The Promoters hold on 9.78 % of the total equity, So they may need to buy at least 80.22 % of the Equity, but if we closely look at the shareholding, We will find that 73.44 % of the shares are held by custodians, for the shares listed on Luxembourg Stock Exchange.
Effectively they have to buy maximum 16.78 % of the shares and as per SEBI guidelines they can delist the shares if they are able to garner 8.39 % of the shares i.e 55,18,103 (As per Shareholding pattern of 30th June, 2012).
b) There were around 15 lakhs shares which were converted in June Quarter from GDR to underlying, conversion data after that date is not in public domain yet. If the more shares are converted, the offer quantity of the shares may rise.
c) Will SEBI permit such delisting ? Yes As per Sec 17 (a), The Promoters have to acquire minimum 9% of public shareholding excluding shares held by custodians, against which depository receipts are issued.
As per Sec 14(3), Depository receipts holders cannot participate in delisting offer, more over if the depository holder wants to participate in offer then they first have to convert the DR in Equity shares as per Sec 14 (4) of Delisting guidelines of SEBI.
d) What about the value of company : It is difficult to value such company, as data in public domain is scarce and understanding Research molecule price is not in my domain.
e) Looking at yesterdays volume and delivery volume of almost 25 lakhs shares, it seems more shares must have been converted from Depository receipt.
Can the delisting be successful ?
The company can technically delist the company and It may be possible to garner , required number of shares. Also at CMP of 10.77/- and base price of 25/-, the probability of tendering of shares by retails investors is high.
I still feel taking a call on tendering the shares or selling in market will be dependant on further data shared by the promoters and company.
This is not the recommendation to anybody whatsoever to buy or sell this share, but it is my thought process and views on this topic.
I welcome your critical comments and suggestions.