Today on 4th April, In Board of Directors meetings of Transgene Biotek Limited, It was decided to delist the stock from all recognized Stock Exchanges in " INDIA " , subject to Shareholders and Statutory approval.
http://www.bseindia.com/stockinfo/anndet.aspx?newsid=c18dcafa-8ef9-436d-b701-1a1863b4c3af&param1=1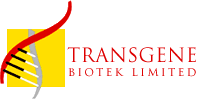 This is a unique case of delisting, because
a) The stock is listed on BSE in India also It is listed on Luxemburg Stock Exchange.
http://www.bloomberg.com/quote/TB:LX
b) The company infers to delist the shares from Indian stock Exchanges, but have not spoken about Exit opportunity for minority investors.
c) It seems that Board of Directors seems to infer delisting guidelines that they are not delisting it from all recognized Stock Exchange as it is listed on Luxemburg Stock Exchange though it is based outside India.
I fail to understand How can the company delist the stock without delisting offer ? because
a) Transgene Promoters are not making the delisting offer.
b) Section 6 of delisting guideline says the Exit opportunity needs to be given to minority shareholders, if the shares are to be delisted from all recognised stock exchange.
c) Recognised Exchanges as per Sec 6 refers to NSE, BSE or any other Exchanges which has nation wide terminal. Luxemburg Stock Exchange does not have nation wide terminals in India.
d) As on 30th June 73.44 % of the shares are held by depository receipts. down by 15 lakh share from previous quarters of 75.72% effectively, These shares are converted in equity shares and maybe sold. also we don't know what has transpire after 30th June.
Can it be a ploy for Price Rigging as Delisting from all stock Exchanges will not be possible without delisting offer ?
What about the fundamentals ?
a) It reported Sales of 5.44 Crore and PBT of 19.20 Crores ???? No notes
http://www.bseindia.com/bseplus/StockReach/StockQuote/Equity/TRANSGENE%20BIOTEK%20LTD/TRABI/526139/Scrips
b) The Company claims to be engaged in Research of Molecules but there seems no major research Expenses, more over they have generated income from trading also.
c) It claims of several molecules to be under research and trials but no milestones or achievement.
d) It has huge IPR and Capital Work in progress ?
e) It claims to have 65000 sq feet of World class facilities over 3.2 acres of land in Bangalore.
Is this Just a paper company ? No
a) It is hard to believe it is a paper company, because its research is presented in scholarly articles.
b) They have physical assets.
c) They have paid tax in last quarter.
d) The Promoters have not sold their stake at all, The have stake of 9.78%, which is only because of dilution of shares.
Overall I perceive delisting is not possible without exit offer, but taking a call on the company is only possible if the promoters are more transparent.
This is not the recommendation to anybody whatsoever to buy or sell this share, but it is my thought process and views on this topic.
I welcome your critical comments and suggestions.